Data Composer
Read. Transform. Write.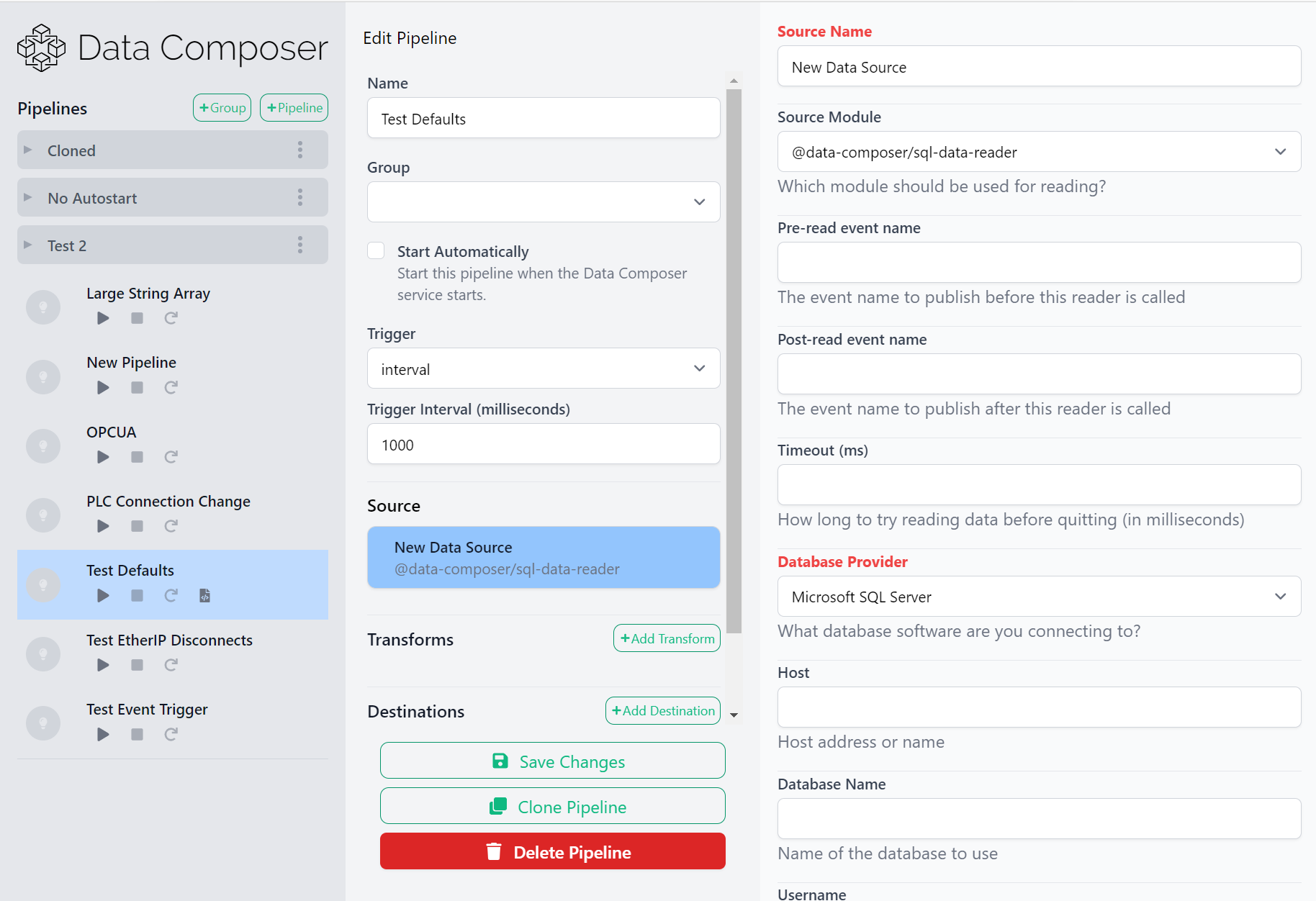 Read
Data Composer can read data from many sources including Microsoft SQL Server, local and network files, and even websites!
Transform
Data Composer lets you transform your data using modern Javascript! You can write your code in the browser as part of your configuration.
Write
Write your data to an unlimited number of destinations including databases, files, web requests, and more!
Version History
Latest Updates for Data Composer
0.15.5
fixed

Reader modules are now responsible for closing the event channel

fixed

Upgraded amqplib to 0.8.0
0.15.4
fixed

Correctly close event context when stopping a pipeline

fixed

Disable chalk animations in production. This was causing log files to explode.
0.15.3
improved

Module options are now grouped by categories

improved

Improved some UI elements to make it easier to read

new

The WebServer modules now support OAuth authorization
0.15.2
new

Added a new Web Server source. You can post a JSON body to the web server to trigger a pipeline flow
0.15.1
improved

Improved logging experience and added LOG_LEVEL environment variable

improved

Responses from webserver-data-writer are now cache-controlled

improved

Upgraded dependencies

new

Added Environment Variables to documentation
0.15.0
new

Added support for concurrent EtherIP reads

new

Added WebServer data writer